Round the World at Marina at Keppel Bay
Not ready to be onboard the Vaccinated Travel Lanes? You can get a taste of travelling even in Singapore when you visit Marina at Keppel Bay.
Be one with the sea
When it comes to travelling, food is the best way to experience one country!

Bayswater Kitchen
Bayswater Kitchen's elaborate selection of fresh seafood is bound to delight any seafood lover. Their alfresco seating which overlooks the Keppel Bay Bridge will surely remind you of the rustic-chic charm of Sydney Harbour.
Marina at Keppel Bay

Blackwattle Bay in Sydney, Australia

Photo credit: Weekendnotes.com
The sun and sea breeze are great reminisce of summer in Australia. Surprise yourself with assorted daily catch when you order the Seafood Tagliatelle or go for the good old Traditional Fish & Chips.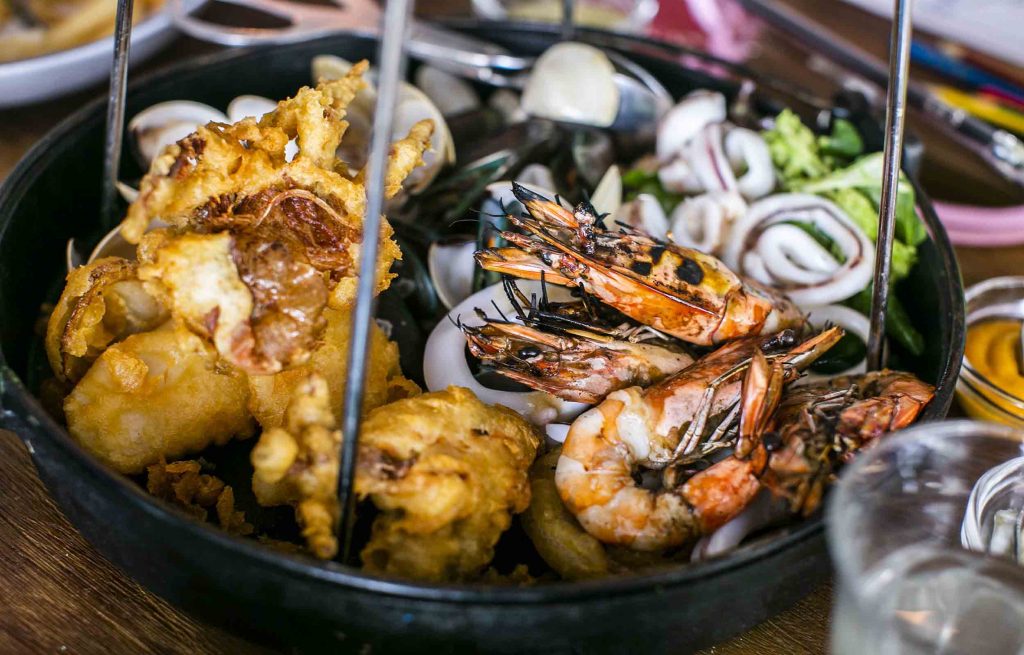 Fisherman's Feast
Don't forget to pick your favorite tipple from the enormous wine menu to go with your Fisherman's Feast and beat the summer heat!
Privé @ Keppel Bay
While Bayswater Kitchen offers its fair share of vegan selection, you may also head to Privé right next to it for an even more varied menu. Besides the extensive salad selections, you will also be spoilt for choice trying to choose from Truffled Mushroom Swiss Burger, Margherita, Hainanese Chicken Rice, and all the countless light bites!
Truffled Mushroom Swiss Burger
Whatever you choose, you're in it for a satisfying meal, but take our words for it when we say to add a dessert to mark the perfect end to your dining experience. Their Sticky Date Pudding boosts great texture with walnuts on the side to complement the hot-and-cold sensation!

Sticky Date Pudding served with Vanilla Ice-cream
Food for the Soul
Ristorante Palermo

Trastevere in Rome, Italy

Photo credit: Tim E White / Getty Images via Lonelyplanet.com
Get transported to Rome at the cozy Ristorante Palermo for an authentic Italian spread. Apart from their wide selection for pastas and risottos (remember to hop on their 1-for-1 deal! *), their pizzas are not to be missed. They hand stretch fresh dough right when you order the pizzas so you can expect immaculate crisp on the outside and soft on the inside. Their newly launched Di Seppia is a savoury squid ink-based pizza topped with fresh sauté squid and Sicilian cherry tomatoes, it's a feast for both the eyes and the palate!
| | |
| --- | --- |
| Photo credit: Ristorante Palermo's Instagram | Di Seppia. Photo credit: Ristorante Palermo's Instagram |
Last but not least, teleport to Sakura-land when you visit Sushi Jiro at Keppel Bay.
Sushi Jiro @ Keppel Bay

Kyoto, Japan

Photo credit: Prasit / Getty Images via Tastingtable.com
Enjoy comforting soul food when you order their Oyako-Don.  Adventurous foodies should definitely go for their Omakase and get pleasantly surprised by one delicacy after another. Sushi Jiro's fresh produce are air-flown from Japan for up to four times in a week!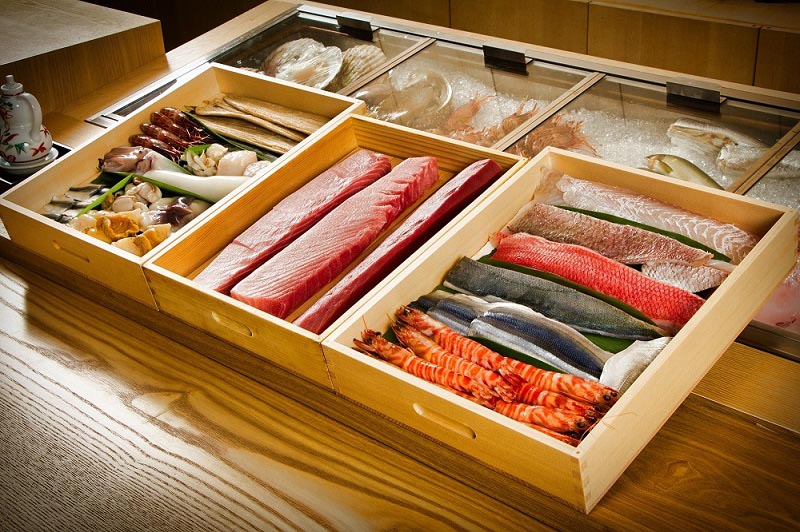 Fresh premium produce from Japan
Coupled with some of their signature Daiginjo-Sake, it doesn't get better than this!
While nothing beats the real deal of travelling abroad, we sure hope you'd have as much fun as we did touring the world through food here at Marina at Keppel Bay!
Stay Up To Date
Marina at Keppel Bay values your safety above all else. While we are eager to get things back to normal, we will continually adjust our approach to bring the best to you while adhering to guidelines.
Keen to keep up with what is happening with Marina at Keppel Bay? Sign up for our newsletter and be the first to know about any exciting happenings around the area now!