Insta-worthy Spots in Marina at Keppel Bay
Think you've seen all of Singapore? Think again! Read on to seek out the best photo spots at Marina at Keppel Bay!
For the architecture lovers
Spice things up by hosting your wedding outdoor and wow your guests with those breathtaking views! The Breakwater area located right across the iconic Reflections at Keppel Bay makes the ideal alfresco venue for any private events and cocktail parties.

Location: Breakwater
You may know about Reflections at Keppel Bay as one of the most magnificent architectures in Singapore, but do you know where you can best capture it? The Breakwater area offers an uninterrupted view of Reflections for you to snap away.
If you want a little more variety in your shots, head to the Keppel Bay Bridge where you can have the yacht docking area as your million-dollar foreground!

Location: Keppel Bay Bridge
Speaking of the Keppel Bay Bridge, you can capture its beauty from the Water Promenade right in front of Prive Keppel Bay and Bayswater Kitchen! Don't forget to grab some brunch and seafood platter to go with this amazing waterfront view.

Location: Water Promenade

Location: Along Caribbean at Keppel Bay
Finally, if you are down for a walking-trail to Bukit Chermin Boardwalk, the walkway beside Caribbean at Keppel Bay will also offer some lovely angles of the cable bridge! The palm trees that lined the walkway not only provide ample shade from the sun but also give your photos a hint of tropical vibe
Not forgetting the Nature-lovers
Those who prefer the embrace the nature sceneries, we've got you covered too! Be one with the sea when you head to the end of Keppel Island Plaza. You'd get unrivalled view of the vast ocean and have all the chances to experiment with the shades of blues.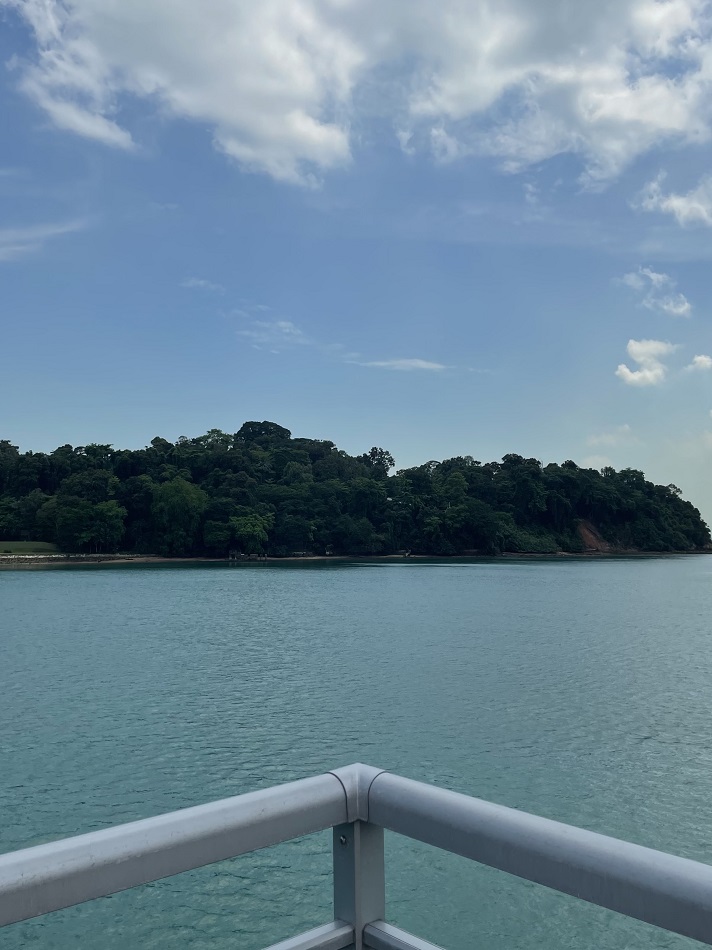 Location: Keppel Island Plaza

Location: Keppel Island Plaza
You can also choose to decorate your shots with the carefully maintained greenery around the Marina! The Lawn is too beautiful not to be mentioned so here goes a mandatory shout out!


Location: The Lawn
Over with chasing sunsets? We reckon the contrast between the lawn and the blue sky to be quite an insta-worthy shot. You'd get to do some cloud-viewing while lying down on the lawn as well!
From beautiful architectures to the marvelous sights of nature, Marina at Keppel Bay is undoubtedly picture-perfect for your camera gallery!
Stay Up To Date
Marina at Keppel Bay values your safety above all else. While we are eager to get things back to normal, we will continually adjust our approach to bring the best to you while adhering to guidelines.
Keen to keep up with what is happening with Marina at Keppel Bay? Sign up for our newsletter and be the first to know about any exciting happenings around the area now!