Celebrate Singapore's Birthday with Marina at Keppel Bay 
August is fast approaching and if you have yet to make plans for the month, we have got you covered!

Sail and Explore!
Book a charter to head out to the Southern Islands and discover the hidden gems of Singapore! You can have the pristine white beach all for yourself at Lazarus Island.
Don't miss the opportunity to head over to the neighboring St John's Island and explore the thriving marine life community!
We offer a range of fleet options so take your pick and reach out to our team to confirm your journey today!
Take it slow at Marina at Keppel Bay
If yacht charters are not your cup of tea, how about taking things slow at our Marina?
Book a workout with The Viva Group studio to enjoy a superb waterfront view at your own pace. Their trial class starts at $39 per pax! You can also book their Duet class for two pax at $99 for a more private setting. Not to forget to their wide range of wellness services which allows you to sit back and relax. Special tip: Purchase their Pamper-Me Package to get $550 credit for $500.
When you are all done, you'd be famished! We've got your back too. Grab a bite at one of our restaurants – Bayswater Kitchen, Prive, Ristorante Palermo or Sushi Jiro!
Bayswater Kitchen is known for their seafood cuisines which celebrate the freshness and seasonality. Their alfresco seating with lush greenery allows for a relaxed 'holiday' atmosphere not one would dislike!
Photo credit: Prive
Alternatively, Prive can be your go-to comfort food place. In lieu of the upcoming National Day*, Prive is serving their much-loved local classics with a plant-based twist! There are Impossible™ Roti John, Chendol Sundae and more. Don't miss the new Peanut Butter Ice Cream Pie** made with vegan-friendly lactose-free and cholesterol-free Coolhaus ice cream!
*National Day Specials menu will be available from 30 Jul to 31 Aug
**Vegan-friendly Coolhaus ice cream (Peanut Butter Ice Cream Pie) will be available from 25 Jul to 31 Aug
Photo credit: Ristorante Parlermo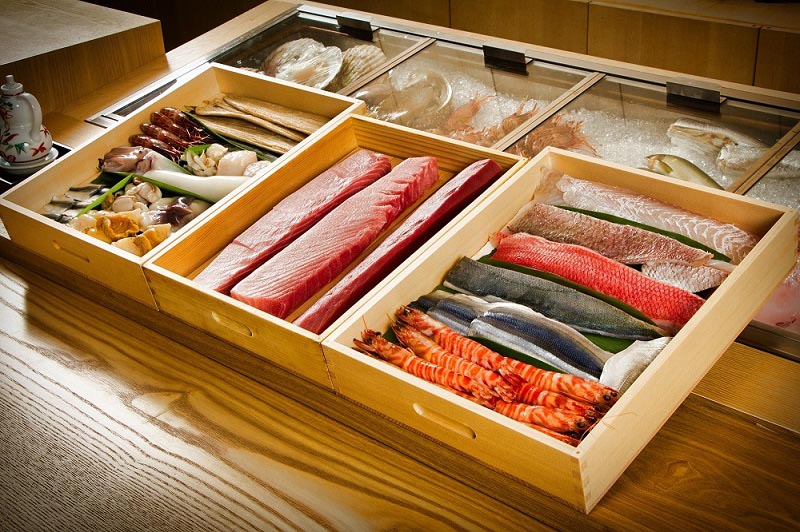 Photo credit: Sushi Jiro
If you have a clear preference over your food choices, Ristorante Palermo and Sushi Jiro are masters of their respective cuisines! Serving authentic Italian and Japanese dishes, you'd be transported to a 'holiday' for real.
Another tip from us: Come by on weekdays to enjoy free shuttle service or parking during lunch hours!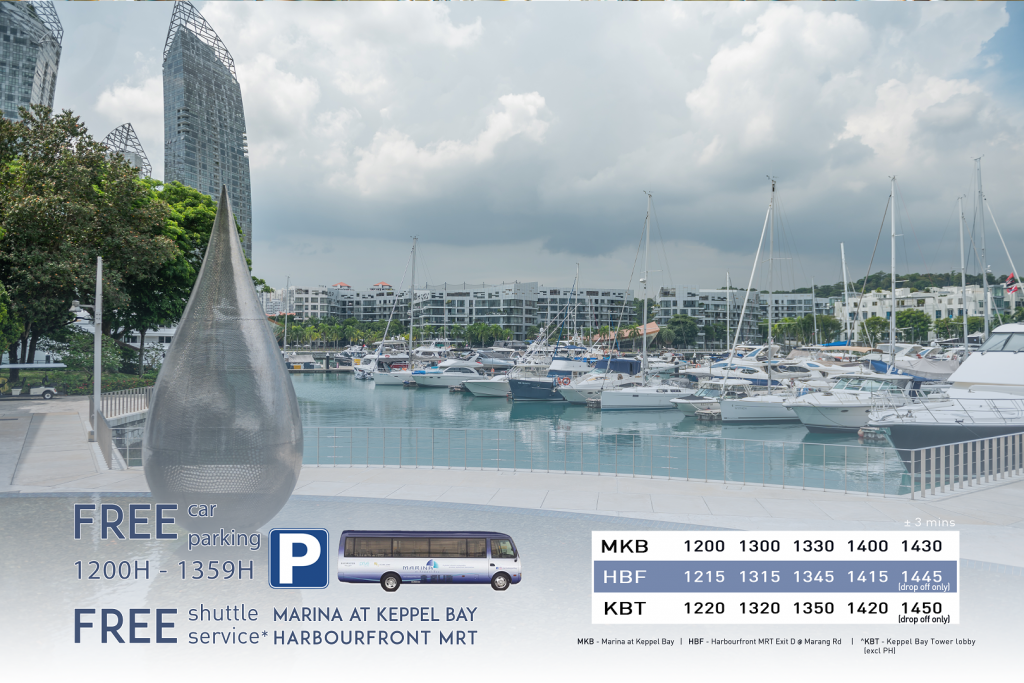 We are also having a Dine and Redeem promotion from 15 August to 30 September! With a minimum spend of $60/$80* during lunch hours on weekday, you get to redeem an umbrella for free! From 15 August to 19 August, we are also running a contest where two winners get to win $100 dining voucher each so stay tuned for our social media post to learn more information!
*$60 for MKB members, $80 for public
End the day at The Lawn located right at the end of Keppel Bay. Lay down on the well-trimmed grass patch and enjoy the pure tranquility.
Of course, if you are down for more exciting activities, you can always opt for a movie night* instead. Surround yourself with the sea while you immerse in the movie, it'd be a night to remember!
*For more information, click here.
Stay Up to Date
Keen to keep up with what is happening with Marina at Keppel Bay? Sign up for our newsletter to be the first to know about any exciting happenings around the area now.