SunRider yacht is a 40ft Power Catamaran. It can accommodate up to 16 guests comfortably. The saloon is air-conditioned with abundant seating space. The galley is well equipped with fridge and microwave. There is a bathing platform with hand shower.
What's more! Enjoy their new and inclusive karaoke system preloaded with over 10k songs from a variety of languages such as English, Mandarin, Tamil, Malay, Hindi, Korean, Japanese and more.
SunRider yacht is berthed at Marina at Keppel Bay and is suitable for families and friends at reasonable price.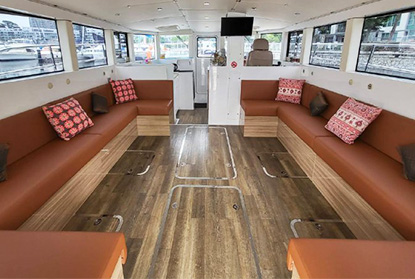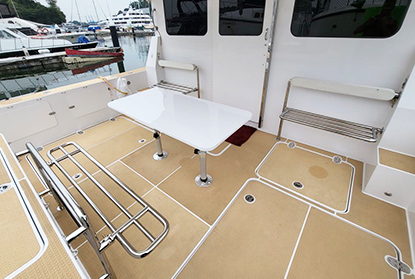 Galley with fridge and microwave
Abundant seating space
Air-conditioning
Ambience lights
Karaoke system pre-loaded with 10k songs
Bluetooth speaker
Built-in cooler box
Bathing platform with handshower


2 Fishing Rods (excluding baits)