Spice up your December with Marina at Keppel Bay
Here's one for the homebodies!
Get crafty this holiday

Photo Credit: centreofexcellence.com
While movie night sounds like the perfect plan on your days off, how about trying something new this season? Get off your couch to participate in some hands-on activities this December!
Candle-making Workshop
Learn how to be a fragrance connoisseur when you DIY a candle! While it seems like a daunting thing to achieve from melting soy to securing the wick, virtual workshops will have you covered!

Photo Credit: Vinevida.com 
All material required to DIY your own candle will be packaged and sent to your home and professional instructors will be there to guide you through the processes. Customize the perfect scent for your home and make a candle from scratch. It is also a cute gift for your loved ones this festive season!
Body scrub making Workshop
Bet you didn't know you can make your own body scrub with common ingredients at home!

Photo Credit: Alifeadjacent.com
We have got you covered with organic ingredients such as luxurious salts, sugars, plant oils and essential oils, all you need to do is think about how to create the ideal exfoliant which leaves your skin soft and radiant! While it seems relatively easy to mix up the ingredients, our instructors will provide tips on how to keep the ratio consistent and perfect! Invite your loved ones along to pick up this new skill!
Felt-making Workshop
If the two workshops mentioned seemed too easy for you, we have got the perfect workshop for those with crafty hands!
Photo Credit: Dotncross.com
From reindeers to Christmas trees, the ideas are endless. Challenge your kids to release their imagination and sew the cutest festive ornaments to decorate your home together! The felt world is your oyster~
Dine & Redeem Christmas Special
All the workshops are only going for $40 per pax for each session, with the DIY kits delivered right to your doorsteps. Simply sign up here and we will contact you to confirm the purchase!
Alternatively, we have something even better in mind! Enjoy these workshops for FREE* when you dine at Marina at Keppel Bay! Don't miss this great opportunity to step out in this sweater weather and enjoy the sea breeze with your meal.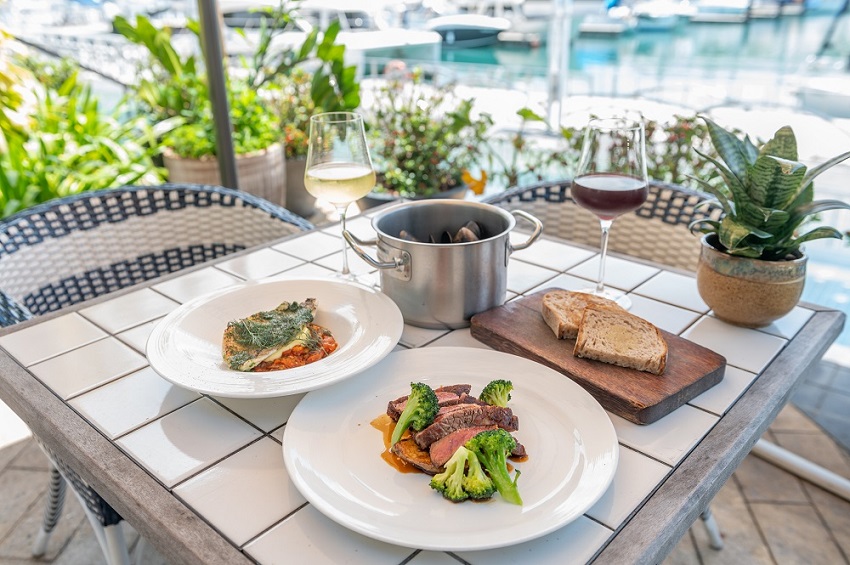 Simply spend a minimum of $60 (MKB members) or $80 (public) and you can redeem the complimentary DIY kits. All you need to do keep your dining receipt for verification purposes, register here and you are set for an exciting month ahead!
Stay Up To Date
Marina at Keppel Bay values your safety above all else. While we are eager to get things back to normal, we will continually adjust our approach to bring the best to you while adhering to guidelines.
Keen to keep up with what is happening with Marina at Keppel Bay? Sign up for our newsletter and be the first to know about any exciting happenings around the area now!